Many people were taken aback by Apple's creative integration of software features with the pill-shaped cutout at the top of the screen, which the company refers to as the "Dynamic Island," when it revealed its most recent iPhone 14 Pro models.
The Dynamic Island is surrounded by display pixels that combine it into a single pill-shaped region that can alter in size and shape to suit different alerts, notifications, and interactions, making it into a sort of information hub that is front and center.
Easiest way to get rid off Dynamic island on iPhone 14 Pro
But what if you find Dynamic Island's content to be annoying, particularly while you're trying to concentrate on something else on your iPhone's screen?
Unfortunately, because the functionality of Dynamic Island content is built into iOS 16, there is presently no way to completely stop it. However, you can disable its animations without effecting any associated background activity simply swiping left or right across Dynamic Island if they are causing you to become distracted.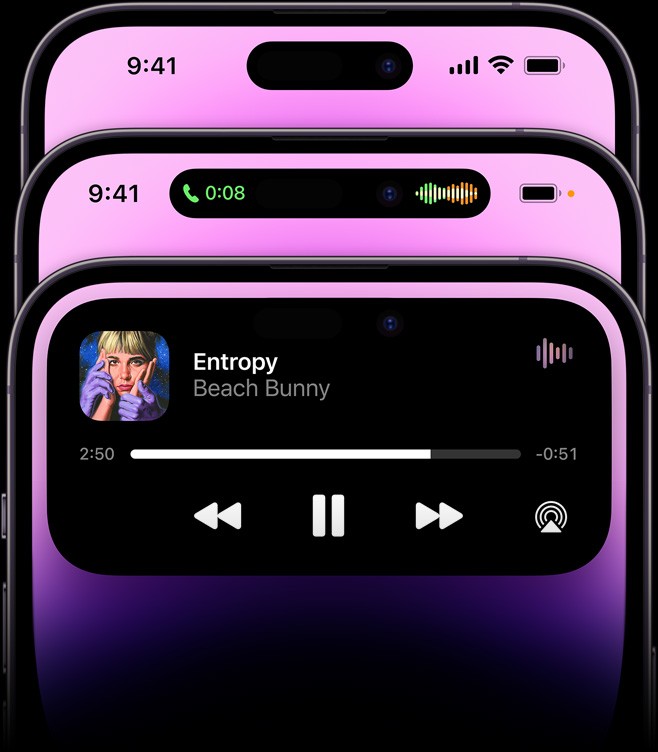 For instance, if an album is playing in Apple Music and you close the Dynamic Island's audio waveform and artwork, the music will still be playing in the background. The same is true for dismissing a timer; even though it is no longer visible on the screen, it will continue to count down in the background.
Read: How to change Lock Screen on iOS 16 easily
Use the same swipe action on the larger portion of the Dynamic Island to make it disappear if it is divided into two background activities and you wish to remove one or both of them. Next, swipe across the remaining activity that covers the entire pill in the same manner.
The pill-shape will revert to its previous inert state if you cancel out all of Dynamic Island's activity, allowing you to fully concentrate on everything else on the screen.
Related Blogs